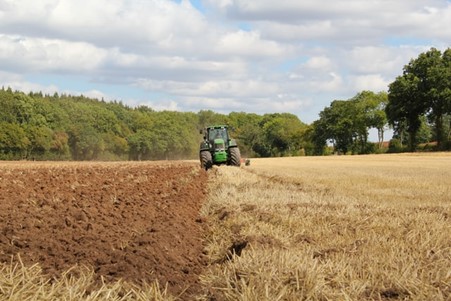 We can order practically anything to be delivered straight to our doorstep. Even items from the other side of the world can arrive within days. So, why shop local, especially when it comes to produce?
Local food systems, such as family farming, carry huge importance for communities, and here Jonathan Sears of SC explores a couple of reasons why.
Locally Farmed Food is More Nutritious
Local farming means that the food you eat is better for you. When it can go from the field to your plate in less than 24 hours it'll stay packed full of nutrients without the need for it to be wrapped in plastic or filled with preservatives.
It'll taste better, look better, and won't have been tampered with. There's a lot to be said for knowing exactly when your food comes from. This is especially good for the local restaurant industry, where food quality should be of the highest possible standard.
Local Farming Supports the Local Economy
It's been proven in studies that when you buy from local farmers, the money stays within the community. Spending at huge supermarket chains and large conglomerates means that your well-earned cash lines the pockets of owners who may live on the other side of the world.
Supporting local farmers means they too support their local businesses, and the money remains in the community.
When farmers don't have to send all of their produce out of state to make a sale they can cut down on their transportation costs, thus keeping their businesses healthier.
Not to mention that by giving a reason for farmers to continue in their production you're also giving a reason for them to continue employing local people. Local farming means more job security and a healthier financial state for the area.
Locally Sourced Produce is Better for the Environment
Why buy potatoes that have been shipped from the other side of the country when you can buy potatoes that have come from just down the street?
Produce that's imported from out of state or even out of the country means hundreds or thousands of miles of fuel.
In addition, farmland that continues to be used as farmland means less industrialization and urbanization of the environment. Farms are extremely biodiverse places where all kinds of wildlife and nature thrives.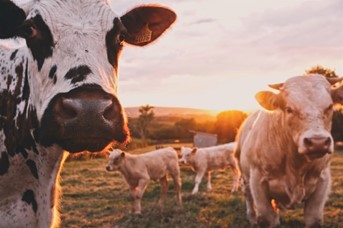 Local Farming Means a Close-Knit Community
Going to the store to pick up a melon or a peach means that we rarely give a thought to where the fruit came from, who grew it, and how our purchase helps its cultivators.
Locally sourced produce means that we know who's provided our food, and local farmers can build a network of loyal customers who return again and again for many years.
Word of mouth is a powerful tool, and local farmers thrive on producing excellent quality goods and services, often in a family-run business. These families live in, work in, and supply their local community, in turn supporting another business.
This all goes to creating stronger communities of people in local areas who know and support one another.
Support Your Local Farmers!
Farmers' markets, farm stores, and other localized sites are all ways to get ahold of your fresh, local produce.
By supporting local farming, you're going a long way to truly doing good in your community.